whoa. It's been a while, but if Kate can post something new, I surely can conjure up some type. *wink* I've got a ton of things I'd like to document here: horse stuff, travel stuff, not-so-much sewing and school stuff. I fell off the posting wagon because I was preoccupied with avoiding the writing of two simple essays for my History of Fashion class, which cost me a grade. Oh well, life goes on. I've also been distracted by my awesome horses. Let's see, what else? We finally made it to D.C., and made a trip out to West Virginia to see my Grandmother. Oh, and Elizabeth and I went to the BurdaStyle book party at the San Francisco TechShop and met some cool people. Here's a picture of me with the author: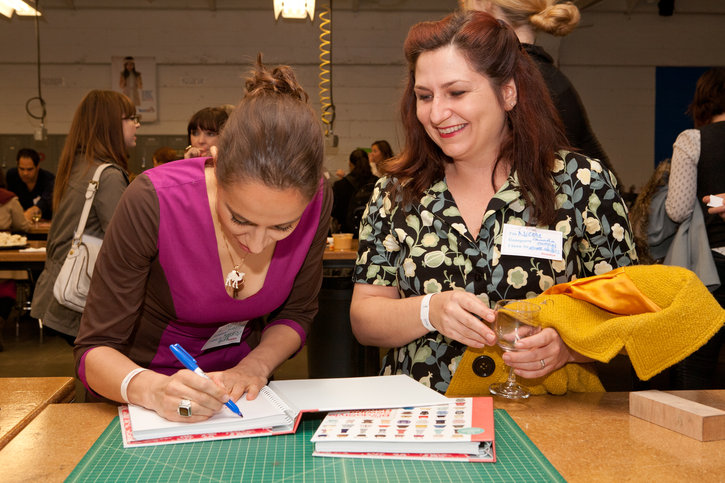 click here to see gallery
I've also been hung up on the fact that my blog is all over the place content-wise. That's kind of how my life is, so why shouldn't the blog reflect that? I'd like to attract a few more readers, and I've become obsessed with the idea that WordPress might be a better platform because it has categories. With Categories people could subscribe to the content that they're most interested in, such as: sewing, horses, food, etc. The roadblock with moving to WordPress is that I can't decide on a format. I rather like the simple, old-fashioned format on this page, but I'm very much attracted to the Magazine Premium theme. Check out The Snug Bug to see it in action.
what to do, what to do? I guess I should just start posting stuff.